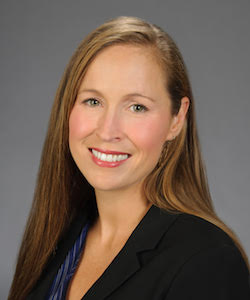 Sara Becker
Trial Counsel
Sara Becker is a fierce advocate for justice. She is committed to providing her clients the strongest defense possible. She has earned a stellar reputation as an exacting and aggressive attorney who has won jury trials, motions and appellate issues in her over 20 years of practicing law.
She has represented athletes and entertainers in high profile cases and excels at assisting her clients with not only the legal issues related to their cases but also with managing the negative publicity and other collateral consequences that come with criminal allegations. She has an extensive network of professionals ready to assist in achieving the best outcome for her clients. From experts, investigators, digital forensic examinations and mental health professionals, Sara knows who to call and when. She is persistent and will leave no stone unturned and examine each detail thoroughly in her investigation and preparation of every single case she takes.
Sara has a track record of successfully investigating pre-arrest allegations and even preventing arrest in many instances. She truly cares about her clients and is passionate about ensuring everyone has the strongest possible defense. Sara has a reputation for aggressively defending all types of cases, including serious felonies such as murder, vehicular homicide, sexual and drug trafficking offenses.
Dealing with the criminal justice system can be incredibly overwhelming. Whether you are the target of an investigation, have been criminally charged with a misdemeanor or felony, or are concerned you may be charged, you can be confident Sara will be both proactive and uncompromising when it comes to protecting your livelihood, career and future. Sara is known for passionately defending her client's rights and obtaining impressive case results.
She is regularly featured in local television and radio programming as well as national media outlets, such as Court TV and Law and Order Network, providing commentary on and analysis of newsworthy cases and current legal issues.
Sara has worked as a volunteer lawyer with the Georgia Innocence Project assisting in the exoneration of wrongly convicted individuals, provided conflict defender services in Dekalb and Douglas County, and assisted with juvenile and appellate matters, providing her with a breadth of knowledge beyond many criminal defense attorneys. She has guest lectured at Georgia State University, offering her insights as to the practice of criminal defense. In her down time, she loves hiking, boating, and spending time with her husband, two children and two cats.
Education
J.D., University of Florida School of Law
B.A., University of Florida
Jurisdictions Admitted to Practice Georgia
Florida

Select Professional & Bar Association Memberships
Georgia Association of Criminal Defense Lawyers
Member
Atlanta Bar Association
Member
Cobb County Bar Association
Member
National Association of Criminal Defense Lawyers
Member