Cyber Security Support
Strengthening Cybersecurity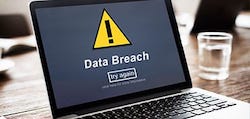 Cybersecurity is a major concern for businesses and individuals. Indeed, the tactics of hackers and cybercriminals grow more sophisticated by the year. Entities large and small — Target, Equifax, Sony, the U.S. government itself — have fallen victim to online breaches in security. It appears that no one is invulnerable.
Conaway & Strickler, P.C. is uniquely prepared to assist. Our firm provides support in matters concerning data privacy, data protection and cybersecurity. Founding attorney Meg Strickler currently serves as the co-chair of the iTechlaw Cyber Crime Committee. In this capacity, she works closely with firms across the globe on issues regarding cutting-edge cybersecurity issues, and remains closely informed on the ever-changing regulatory landscape. She is widely recognized as a leading practitioner in this area of law, and understands how to protect her clients and produce positive legal outcomes.
How We Help
A cybersecurity breach can have disastrous consequences. Private information or intellectual property might be leaked to competitors or the public. At times, an attack will directly target a company's finances. Accounts are pilfered; credit lines and public trust deteriorate. The path to recovery can prove arduous.
Our firm is adept in helping firms strengthen their online security systems, and in quickly managing the fallout after a breach. We work closely with forensic experts worldwide to ensure you and your company are protected. If an attack has occurred, we are able to offer qualified counsel, working efficiently to determine its source, curtail the effects and, when possible, pursue the offenders. Likewise, our firm can help implement successful compliance monitoring to ensure ongoing security.
Here to Help When You Need it Most
To learn more, reach out to our firm. You can call us at (404) 816-5000 or contact us online. With headquarters in Atlanta we serve clients around the world.