Federal Crimes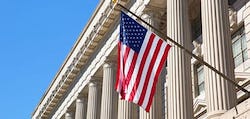 Criminal cases that are being investigated or prosecuted at the federal level are extremely consequential. The invasive power of the federal government brings nearly limitless resources and legal talent to the case against you, so consulting with a lawyer who is experienced and has a successful track record defending clients against federal charges is crucial to the favorable resolution of your case.
At Conaway & Strickler, P.C., our skilled attorneys have experience in federal courts throughout the U.S., including district courts and courts of appeals. We have represented U.S. citizens charged with crimes abroad and foreign nationals who face federal charges and international extradition. Our collective resources enable us to counter the aggressive tactics of federal prosecutors and federal agencies, including the FBI, IRS, FDA, USPS, DEA, ATF, Customs, Secret Service, U.S. Marshals and other Department of Justice agencies.
With nearly 50 years of combined years of criminal defense experience in Georgia and at the federal level, we are criminal law experts who can guide you through every stage of the federal criminal justice system. You have rights, and you deserve to have them vigorously protected.
What Crimes are Federal Crimes?
The types of crimes that may be prosecuted in federal court are similar to those that are prosecuted in state courts, but they usually involve very strict consequences and at least one of the following four criteria:
Alleged crime committed on federal property
Alleged crime in more than one state such as a kidnapping, drug trafficking or illegal merchandise transport across state lines
Alleged criminal activity that affects interstate commerce such as using USPS or an express mail service to transport fraudulent checks, counterfeit money, illegal merchandise or drugs
Federal official or agent is the victim of an alleged criminal act
If you or a loved one is under investigation for or being charged with a federal crime, it is critical to retain the services of a highly influential criminal defense attorney immediately. Federal investigators and prosecutors will take advantage of your unfamiliarity with federal procedures and scare you into thinking you have no options besides absolute submission.
We can intervene on your behalf today. We can negotiate for custody release and reduced charges, and we can possibly prevent arrest in even the most dire of situations.
Federal Criminal Defense Cases That We Handle
Our Atlanta-based team employs extensive resources as necessary through the investigation, development and defense of your customized case. We work with other experts who are among the best in their respective fields, and we take on the most challenging of cases, including:
Federal sentencing guidelines are strict. Federal prosecutors are relentless and resourceful, and federal law enforcement officials are some of the best trained agents in the world. Don't take a chance when your future is on the line. Call us today for an immediate response to your questions and prompt legal service.
Georgia Federal Criminal Defense Lawyers
Contact us to speak with one of our lawyers at (404) 816-5000. We can protect you in any stage of a federal criminal investigation or trial period, and all conversations are confidential.