State Crimes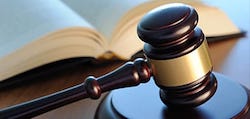 When you are accused of a criminal offense in Georgia, you need an experienced attorney who understands all of the nuances and state-specific issues that can affect your case.
At Conaway & Strickler, P.C., our team of accomplished Georgia state crime lawyers offers the diligent representation and proven defense strategies that you need when your future and your freedom are at stake. As one of the most reputable law firms in Atlanta, we protect clients against state charges of criminal activity and bring nearly 50 years of combined experience to each case. We use our in-depth understanding of criminal law in Georgia to achieve many notable successes in high-profile cases throughout the state.
In addition to representing Georgia clients charged with state-level offenses, we collaborate with local counsel throughout the United States as part of our nationwide criminal defense practice.
Aggressive, Experienced Defense Against State Crimes
The powerful defense representation we provide is the product of decades of experience serving as defense counsel. Through extensive case preparation, detailed investigations and a commitment to taking a case as far as needed to protect our clients' rights, we have obtained successful results in cases involving:
We work tirelessly to counter the aggressive tactics used by prosecutors, and we fight to protect your rights and freedoms at every turn.
Atlanta State Criminal Defense Lawyers
Call (404) 816-5000 or contact us online to discuss your case confidentially with a lawyer on our reputable team today.